Toyota's Corolla has been the best-selling sedan in the world since 1974. Recently Al-Futtaim Toyota has revealed 12th generation Corolla in UAE as a 2020 model. Worth mentioning here that, Corolla became the best-selling nameplate in 1997.
Internationally the 12th gen Corolla was launched in March 2018 at Geneva Motor Show. The first model revealed at the motor show was a compact hatchback body type with a nameplate of Auris (a separate badge name for Corolla hatchback body type).
Before we dive in deeper into the reveal of the new Toyota, take a moment and inform yourself at carzaamin.com on all new car releases that you might be interested in knowing.
The present generation is also sold as Altis, Axio, and Fielder in different markets worldwide. The Fielder name plate is used for station wagon body type. The hybrid station wagon body type of 12th gen Corolla is sold as Corolla Touring Sports, revealed in 2018 Paris Motor Show.
Corolla has earned value for Toyota and its nameplate due to its affordable price tag, reliability and ease of maintenance. The first gen Toyota Corolla was launched as a subcompact sedan in 1966. Later on the body types and categories have varied with generations. Now the Corolla has jumped to compact sedan from a subcompact sedan category.
In UAE car market it will be the first ever Corolla to be officially launched with a hybrid powertrain. Internationally the 11th generation was the first ever to Corolla line-up to get hybrid powertrain.
The 12th gen Corolla is being sold in two different appearances. The two different looks are offered according to the different car markets worldwide. UAE has received the first shape originally revealed at 2018 Geneva Motor Show.
Toyota Corolla has been the most liked vehicle in the Gulf countries since its early launch in the region. It is affordable and easy on the budget to maintain during its ownership. The car is majorly bought middle class families. It is a reliable family with great value.
Now let's see when Indus Motors Corp. (IMC) will reveal 12th gen Corolla in Pakistan. From the beginning of IMC it has been notorious for drastically delaying new model launches whereas other markets receives new gen models shortly after the international launch.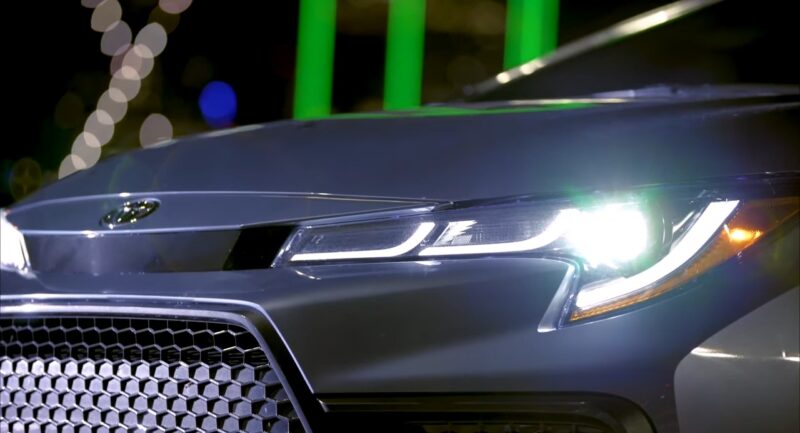 IMC is still offering the 11th generation Corolla since 2014, whereas it was already offered after a two years delay from international launch.
The local car buyers highly appreciate Corolla even after lacking quality manufacturing and standard specs related to safety, comfort and security.
The locally assembled Corolla is a disaster to buy, but due to lack of options in market in all categories Corolla has been selling like hot cakes since 1993.
After the arrival of new automobile manufacturers under the new Auto Policy 2016-21, IMC might understand the need of time and step up its business standards.
Our local car market is suffering due to the three Japanese car manufacturers' monopolies and unrealistic tax impositions by the new government. With the new competition in market, it might break the mafia trio and the buyers could have value for their spending.